Tsinghua University - the leading university in the Asia-Pacific region in education and is known as the "Asian Harvard". This is the destination and dream of Chinese and international students.
In the Asian university rankings for 2021 published by Times Higher Education (THE Asia), Tsinghua University surpassed 551 educational institutions to take the top position.
Founded in 1991, Tsinghua University is considered a leading science and technology university with 20 member schools and 58 affiliated faculties, training, 41 research institutes, 35 research centers, 167 laboratories. High Quality.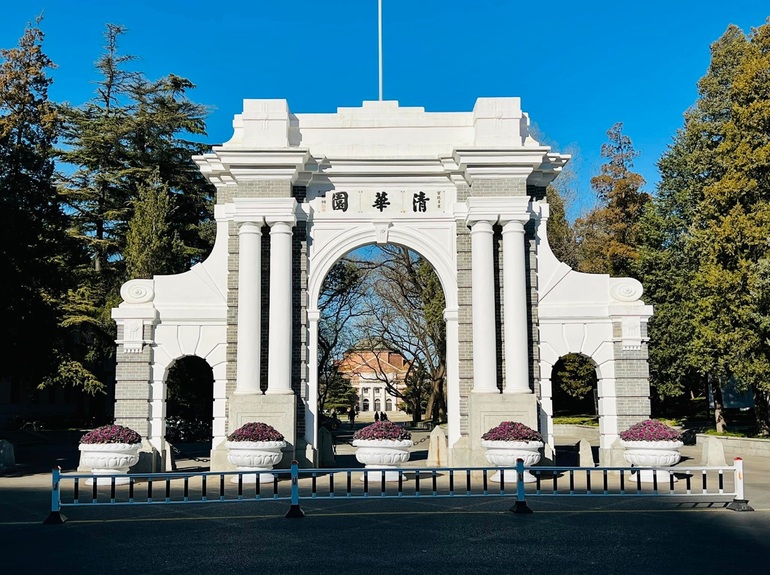 "Second sect" - the iconic school gate of Tsinghua University.
With more than 50,000 undergraduate, graduate and research students studying in 51 bachelor's degree programs, 139 master's degree programs and 107 doctoral programs in disciplines such as Science, Engineering Arts, Humanities, Law, Medicine, History, Philosophy, Economics, Management, Education and Arts…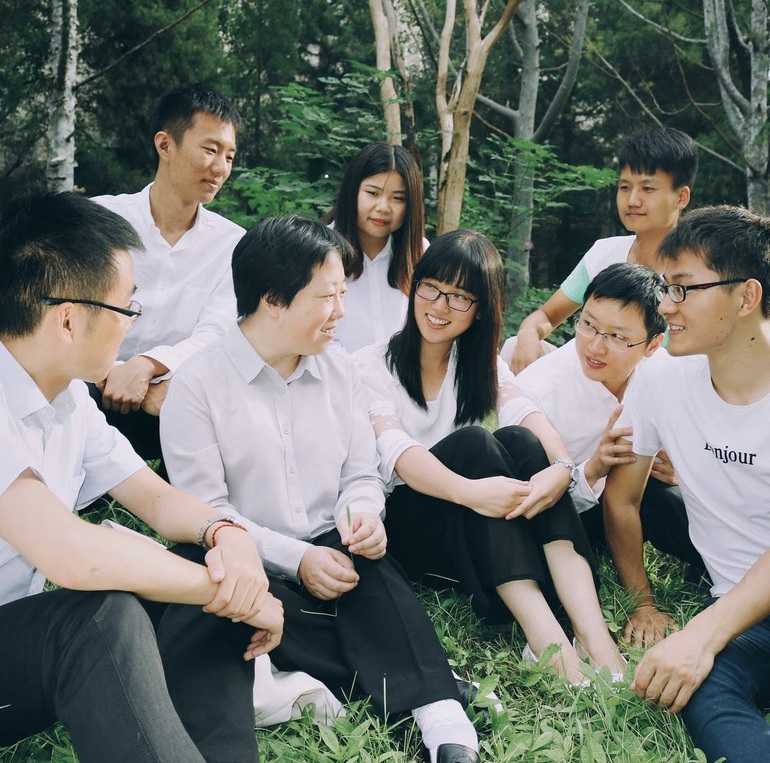 Associate Professor Yang Fang (Tsinghua University) - a leader in online education and taking full advantage of online platforms including Edx, Coursera and XuetangX.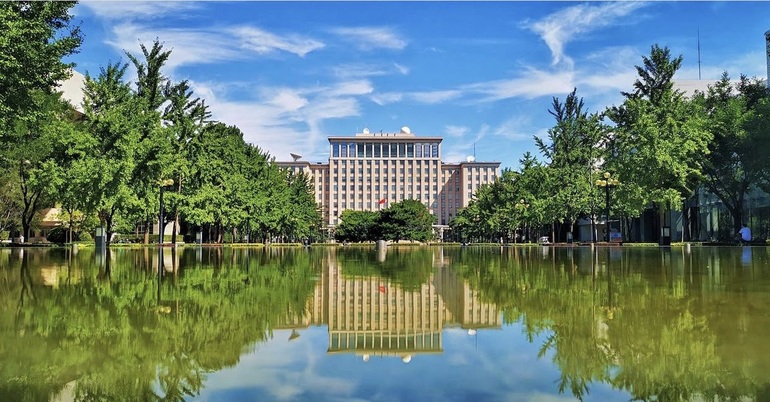 The main building of Tsinghua University when spring comes.
As the school with the best training quality in China today, Tsinghua University has an extremely high match ratio. Therefore, in order to enter this school, candidates must be extremely outstanding.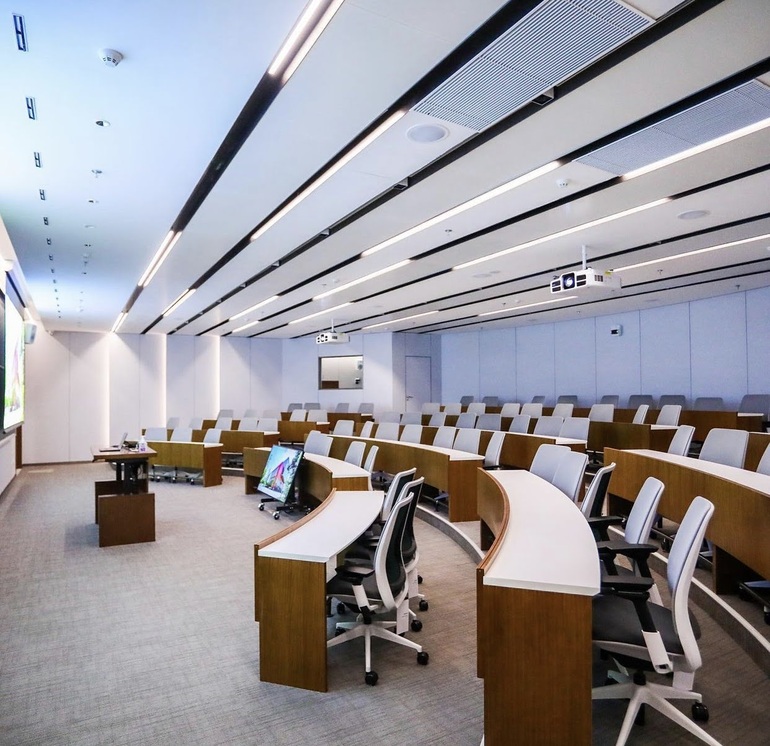 Inside the classroom of Tsinghua University students.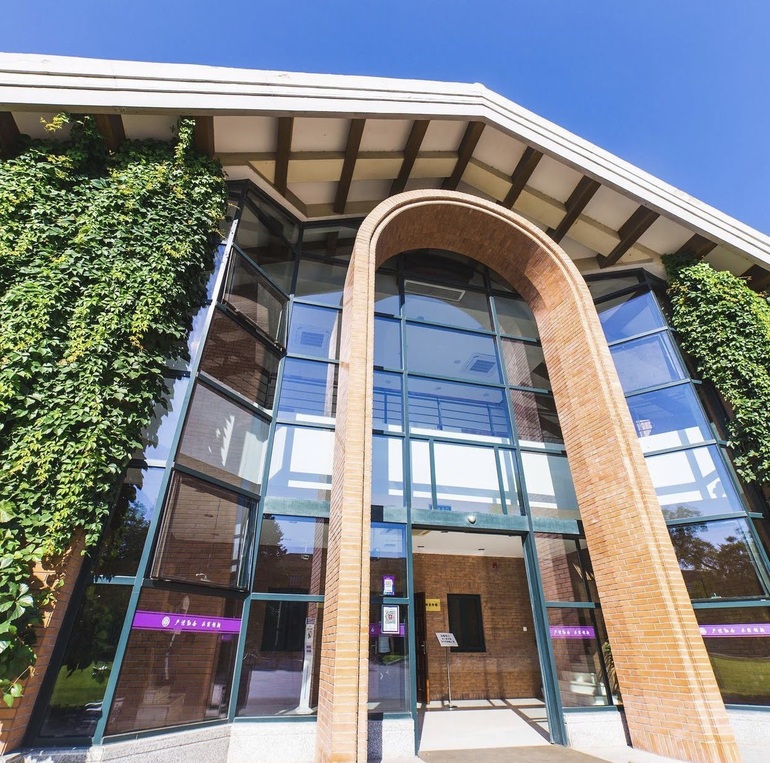 Although it has many traditional features, Tsinghua University also has very modern buildings with a Western style.
Talking to reporters Dan Tri, Dr. Nguyen Thi Thu Ha (born in 1985, Hai Phong) who is working at the China Institute of Academic Research and Economic Practice of Tsinghua University said that this place is likened to a It's a hell on earth, it's normal for students to cry at the base of a tree because of the pressure.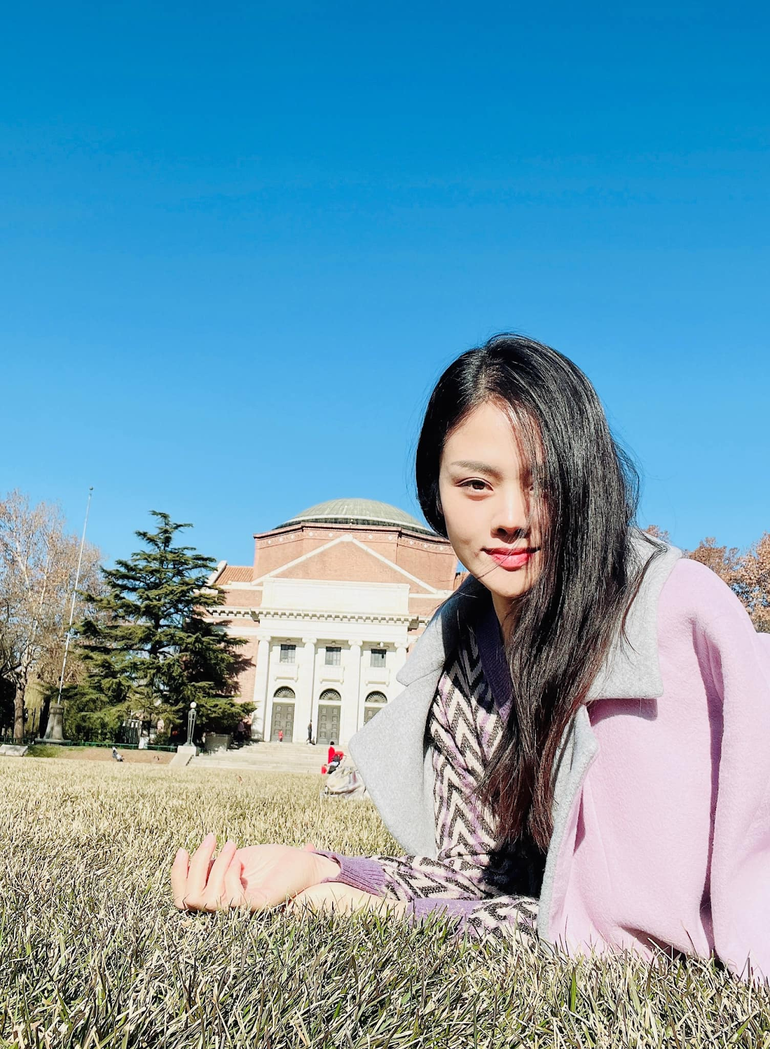 Dr. Nguyen Thi Thu Ha, China Institute of Academic Research and Economic Practice, Tsinghua University.
Dr. Thu Ha said: "The university system is very miserable, having to complete 160 courses, fail a subject, and retake the test only once. .
Both local and foreign students study very hard, there are students with heavy backpacks sitting under a tree in school crying because of the pressure. College hours are from 7:50 a.m. to 12:00 p.m. The library at 11 o'clock was still bright and very crowded. Many students just plug in to study and take the exam."
Shan Sisi, a graduate student at Tsinghua Medical School, has just been named Tsinghua Student of the Year 2020 for her part in the development of a vaccine for the treatment of Covid-19.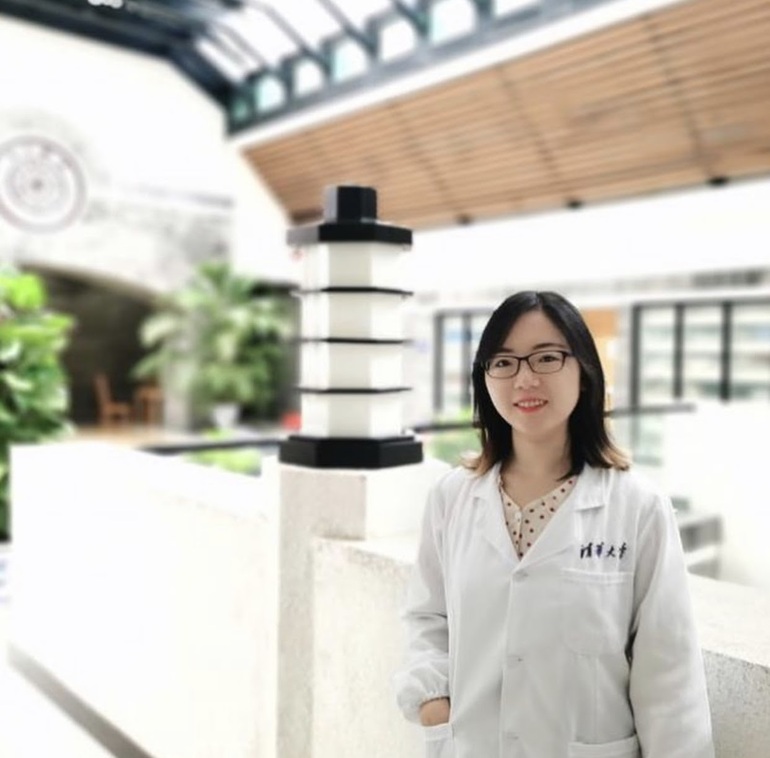 Shan Sisi - Outstanding Student of Tsinghua University in 2020 for being able to contribute to the development of a vaccine to treat Covid-19.
"As a medical researcher, I feel obliged to help in any way I can. Working under tremendous pressure, sometimes I can't help but feel stressed and lonely," said Shan Sisi. good.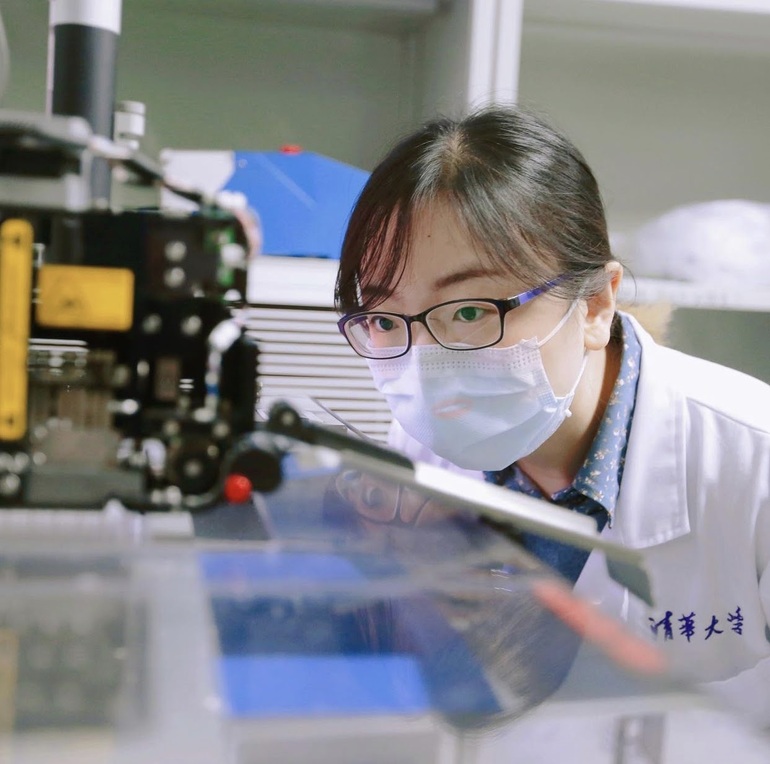 Through trials and tribulations, Shan Sisi and her team have achieved commendable results.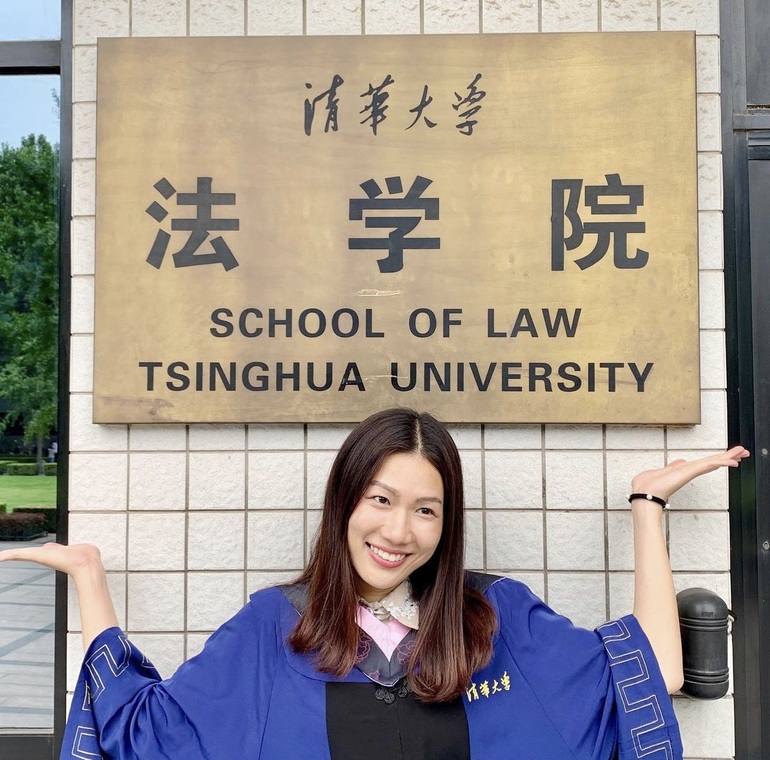 Punyawee Thanasombutkun (Thailand) said: "Tsinghua University has made me the successful person I am today by promoting my future and career path".
What scholarships does Tsinghua University have?
As the number 1 university in China, Tsinghua has a "premium" scholarship system that is extremely attractive to students. Currently, the school has up to 4 different types of scholarships.
China Government Scholarship (CGS): This scholarship system is granted to international students in full and partial form.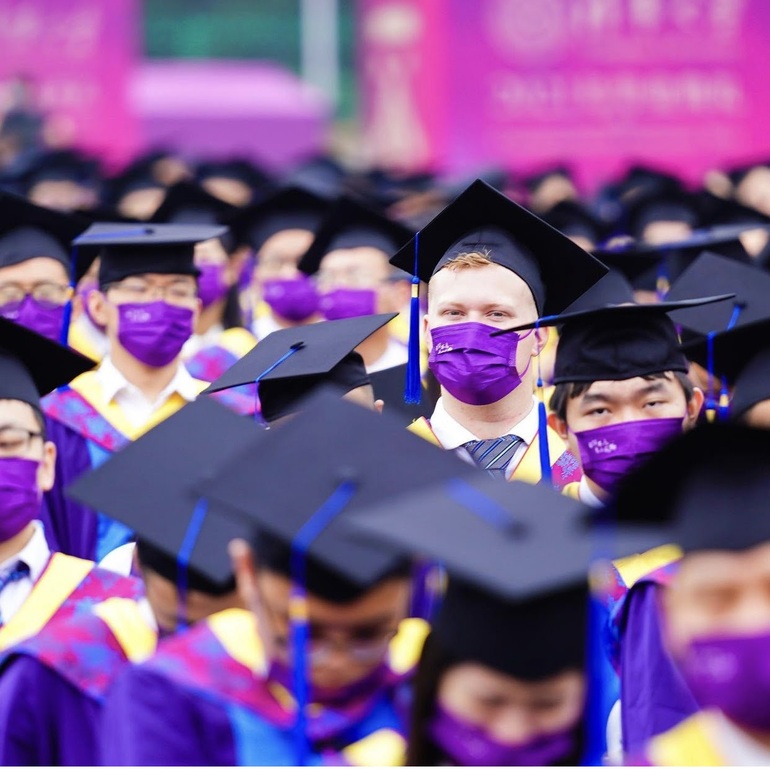 Specifically: Full scholarships for tuition, dormitory, living expenses and health insurance. The partial scholarship will be prorated for tuition, dormitory, living expenses and health insurance.
Beijing Government Scholarship: Beijing Government Scholarship for short BGS is administered by Beijing Municipal Government. BGS was born with the aim of attracting excellent international students to study and research at Tsinghua University.
The Beijing Government Scholarship is also full and partial.
Tsinghua University Scholarship: This is a scholarship system established by Tsinghua University, established to support international doctoral students to study here. The scholarships are used to cover tuition fees in whole or in part, and should be applied on an annual basis.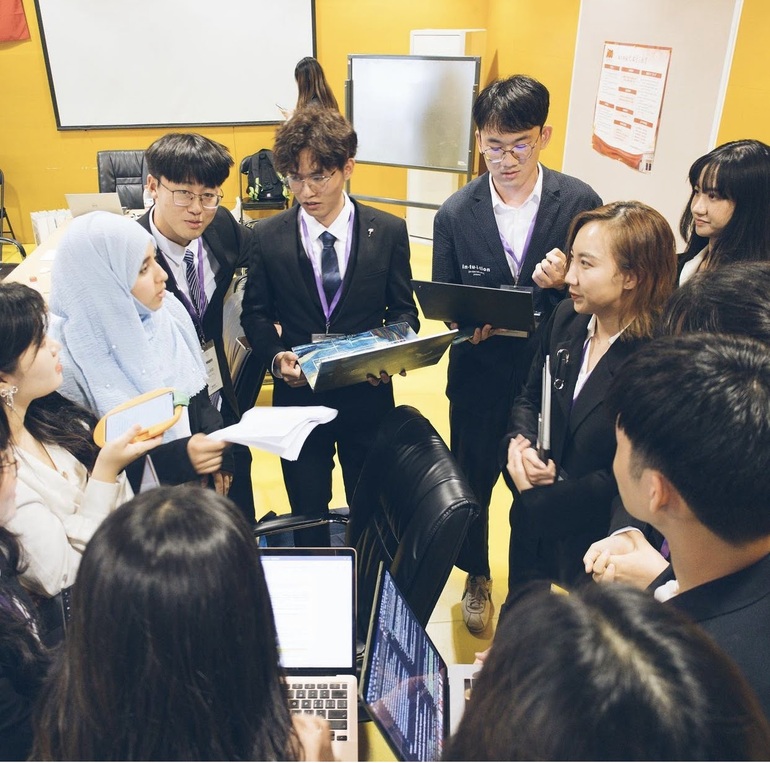 Tsinghua students discuss at the 6th Model Conference on Climate Change of the Parties (MCCCOP 6) on youth empowerment in climate issues.
Confucius Institute Scholarship: In order to encourage and support excellent international students to study and research in China, Confucius Institute has established Confucius Institute Scholarship. Confucius Institute scholarships only apply to majors related to Chinese language and culture.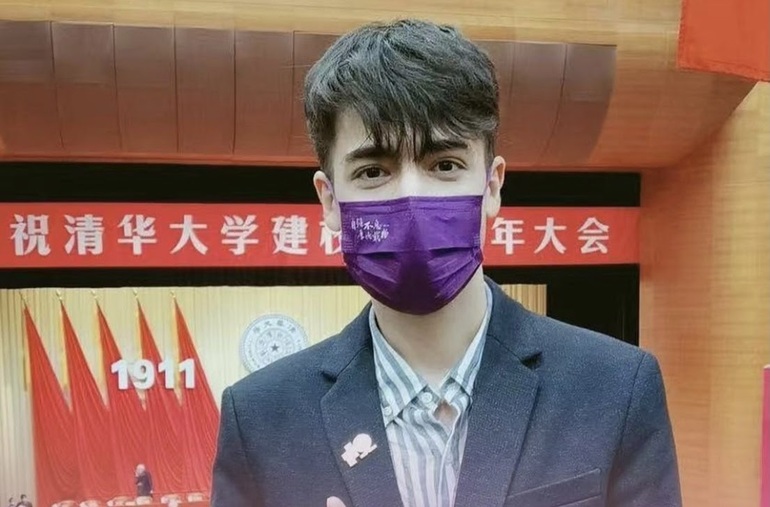 Pouya Amani (Iran), an international student at the Academy of Art and Design, always feels proud to have studied at Tsinghua. He said: "I am proud of the achievements of science, research and culture, creative and innovative education here."
Specifically, international students studying Chinese Language for one to two years will be allowed to submit an application for a scholarship from the Confucius Institute or the Education Department of the Chinese Embassy.
With a diploma from Tsinghua University - Asia's No. 1 University is always sought after by leading organizations, businesses and corporations in the country. In addition, a diploma in Tsinghua will make you eligible to work in overseas, European countries, and America.
Tsinghua University is a school that has trained many leaders and talents of China such as: General Secretary - President of the People's Republic of China - Xi Jinping; Hu Jintao - former President of the People's Republic of China; Zhu Rongji - Former Premier of the People's Republic of China...
The school changes with the seasons
The remarkable point of Tsinghua University lies not only in the quality and scale of its training programs, but also in its unique and diverse architecture in the East-West style, both modern and ancient without being too modern. Which school has it, each season brings a different look.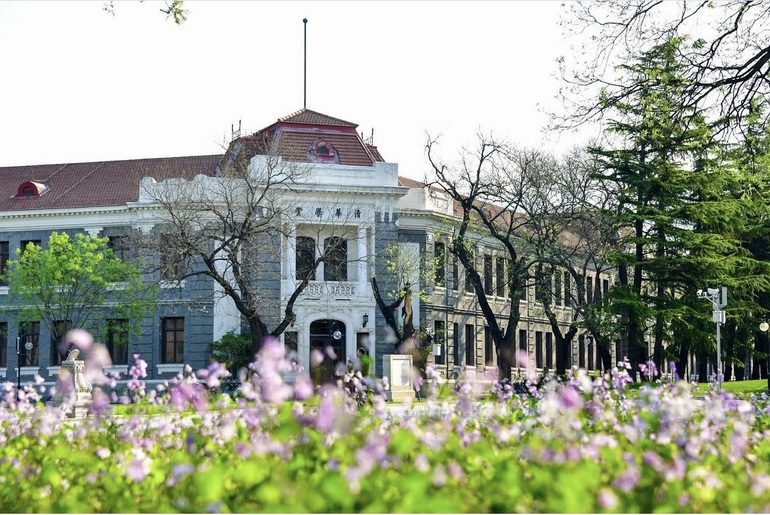 Located in the royal garden of the Manchu Dynasty, Tsinghua University possesses beautiful works like movies.
The campus of Tsinghua University is covered with white snow.
It can be seen that Tsinghua University is the dream school of every student. In addition, each student who is admitted and enrolled at Tsinghua is similar to having a hand in the future.