Starting from the beginning of February, many schools in Australia will welcome students back to study face-to-face. To prepare for this, the New South Wales state government has issued specific guidance on ensuring the prevention of Covid-19. In particular, the most notable point is the installation of an air purifier.
Air purifiers are provided to schools as an additional measure in common areas within schools. These air purifiers can be placed in locations such as teacher rooms, canteens, student centers, music rooms, etc.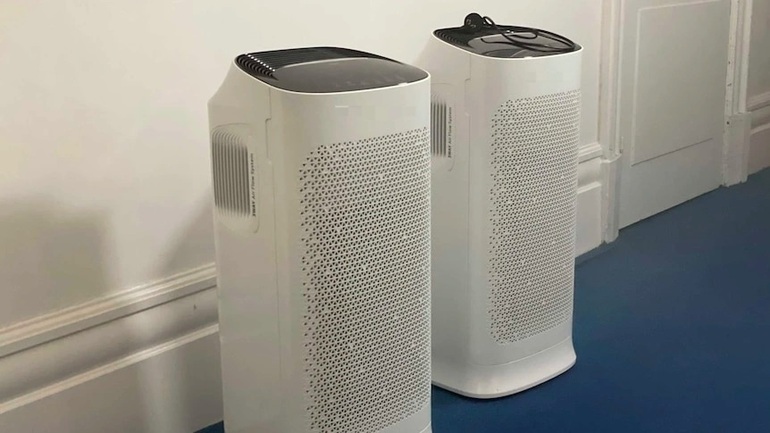 Air purifiers are installed at many schools in several Australian states. (Photo: ABC News)
To ensure ventilation in schools, New South Wales state conducted a survey of all windows, fans and ventilation systems in more than 150,000 areas of the state's 2,200 public schools before students returned.
According to state guidelines, the most recommended measure is to make use of natural ventilation, such as opening a window or classroom door. Next is the use of ventilation devices. This method is suitable for rooms that use 100% air conditioning and cannot open windows.
In public areas, limit the number of people to ensure an area of ​​​​4m2/person. Finally, in cases where the above measures are not effective, an air purifier will be used as a last resort.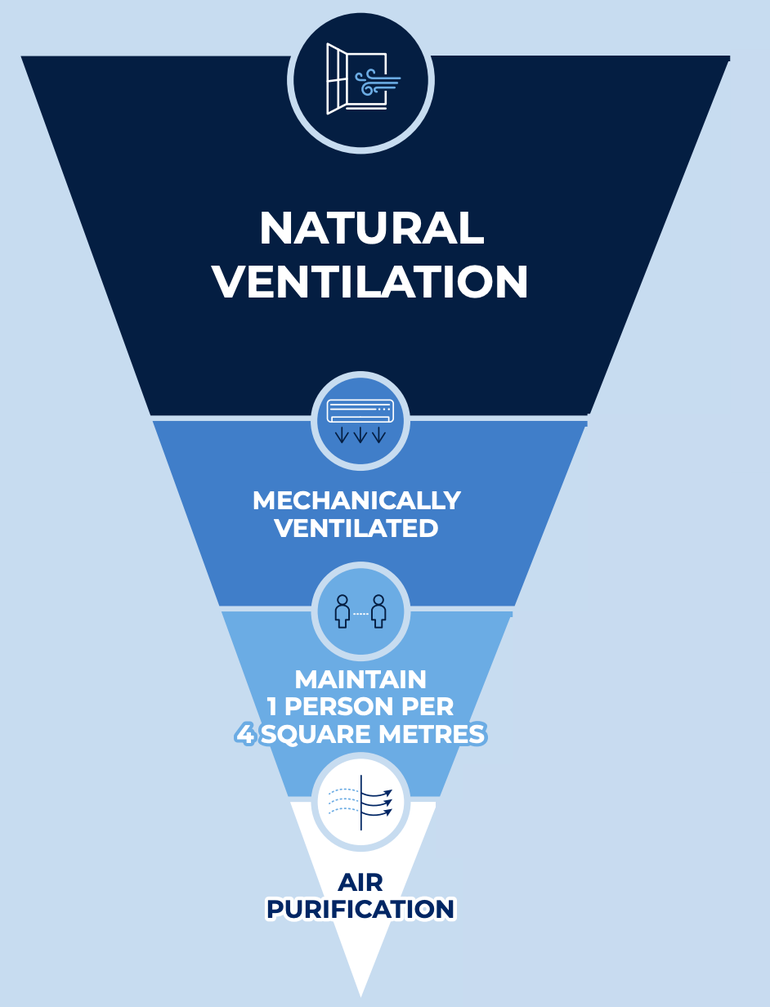 Guidelines for the implementation of ventilation issued by the state of New South Wales (Image: New South Wales State Website).
However, contrary to the decisions of the states of New South Wales, Victoria and Tasmania, the state of South Australia has chosen not to install air purifiers as a measure to support epidemic prevention.
Nicola Spurrier, the state's director of public health, said: "Opening doors and windows is more effective than installing air purifiers. Using outdoor spaces as classrooms is also an effective alternative. , especially this summer time".
Ms. Spurrier said opening the classroom is more effective than using an air purifier (Image: ABC News: Michael Clements).
The state's Department of Education says it has conducted tests that show that air purifiers do not effectively reduce CO2 in school spaces. Besides, the air quality has not improved significantly.
With this decision from the state government, Lobethal Lutheran School took a different approach. Instead of air purifiers, the school installs devices to monitor CO2 levels in the classroom.
Principal of Lobethal Lutheran School decided to install CO2 monitoring devices in the classroom (Photo: ABC News).
Students at the school can monitor the data and see the difference opening a window or turning on a fan can make. "If we see CO2 double or triple at the start of class, students and teachers can find better ways to improve ventilation," says physicist Erich Heinzle. .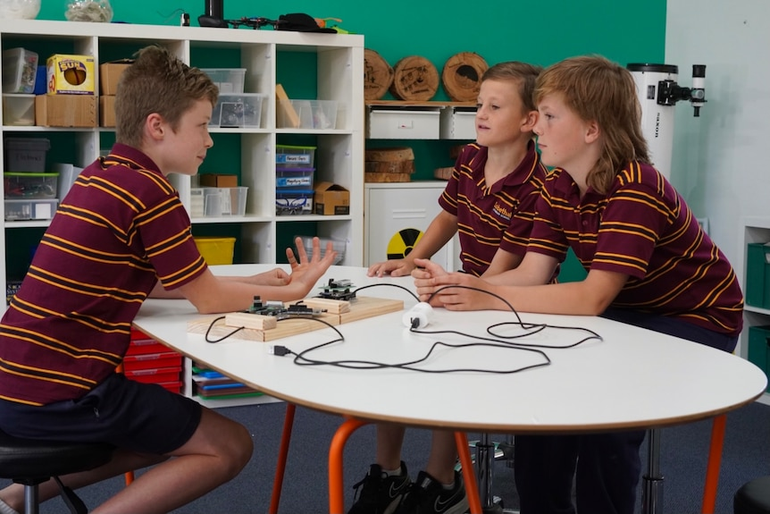 Students at the school discuss air quality measurement equipment (Photo: ABC News).
In addition to ensuring ventilation, measures such as vaccination, wearing masks, teaching small groups, keeping distance, ... at schools are also emphasized by the state government to apply, to avoid the risk of spreading the disease. Covid-19 epidemic.